Gardening Product List
The coco peat briquettes, discs, coco pole, coir pot are some of the products in this range.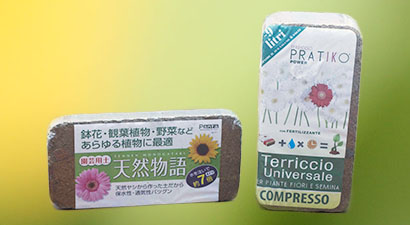 Coco Peat Briquettes
Briquettes are made with coco pith and compressed 8:1 ratio to give more effective load-ablity.
This products usually made for domestic and home gardening purposes. Packed in shink wrapped form with label inserted to present giver domestic market appearence.
This product can be packed in cartons and stacked in pallets or just without pallets into containers.
Comes in 650g (over 8 liters yield), and 330g (over 4 liters.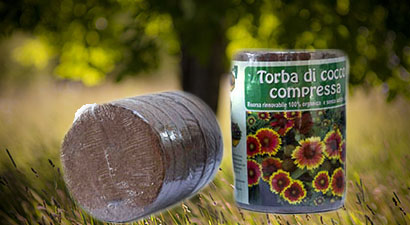 Coco Peat Disc
This is also made with peat with a kiln drying process. Disk (Tablet) is used as a plant starter. This could be directly introduce into the pot and add water for expansion.
Standard Sizes
15cm, 13.5cm, 9.5cm, 7.5cm, 5cm, 3cm and more..
Loadability PCs/40FCL
40000, 60000, 170000, 800000, 1.5m, 2.5m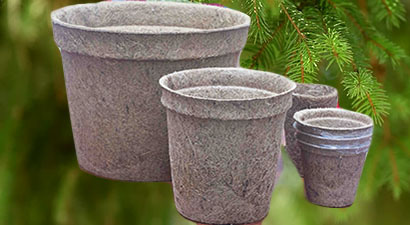 Coir Pot
This is a substitute for plastic contaiers used in green houses and nurseries.
Coir fibre is bound together by natural rubber latx and moulded to elasticity to form the coir pot.
Replanting processis much easier as the plant need not be wrested free from a smaller pot due to the penetrability of roots through the walls of the pots.
Products is also available with a rim formed on the edge of the pot to suit mechanised nurseries.
Husk Chip Gerbera Disc
Gerbera Disk is another attractive product produced with small pieces of Coconut Husk (husk chips). This disk can be made to fit with pots of Gerbera Plant. The disk sizes vary from 13.5 cm Dia. (4 Liters), 15cm Dia. (5 Liters), 18cm Dia. (7 Liters) etc.
The size of husk chip also can be made according to the users requirement such SS (6-10mm), 10C (below 10 mm), crush materail (less than 5mm) etc.
Can be packed in crates or in Cartons and then in Pallets.
Please see the description of Husk Chips in the "Husk Chip" menu option to know about the details of Husk Chips.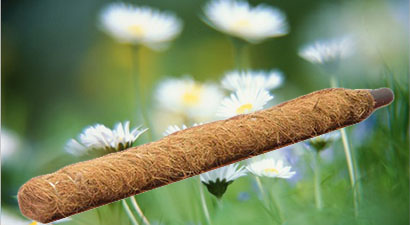 Coco Pole
Coco Pole (Moss Stick) is a sporting pole for potted plant creepers to grow indoor as well as outdoor gardens.
Made by wrapping natural coir fiber in either forms of mattress fibre rubberized coir pads or coir yarn aroud a hollow PVC pipe.
The high moisture retention capacity of the stick enables the roots of the plant to grip natural organic matress of coir fibre.
Avaiable in various diameters and lengths.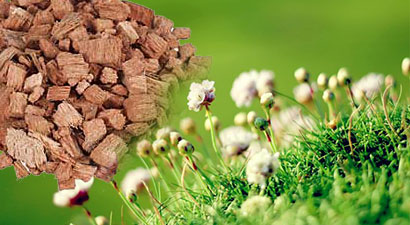 Coconut Husk Chips
Husk Chips are produced from the husk of coconut. Husk chips are one of the best soil conditioners found in the grow world which bear comparatively high water holding capacity (10 times it weight). Ideally to retain moisture in soil during hot summers.
Natural 100% organic best soil activation, good aeration, water absorbability and temperature conditioner. Help fertilizer in giving it's full efficiency in any soil and in any weather conditions. Free of weeds prevents insects and harmful fungi.
The Electrical Conductivity (EC) is always within the acceptable range (500 mi.S/cm).
Specially recommended for use in flower pots to improve the water holding capacity of textured soil and various applications in the floriculture.
The Sizes of chips are named as S, SS, SSS and crush. Can be made in briquette form (please see compressed briquette pic on briquette page), Bale form, in Grow Bags or loose packing in Poly bags.
Loadability : As per the product size